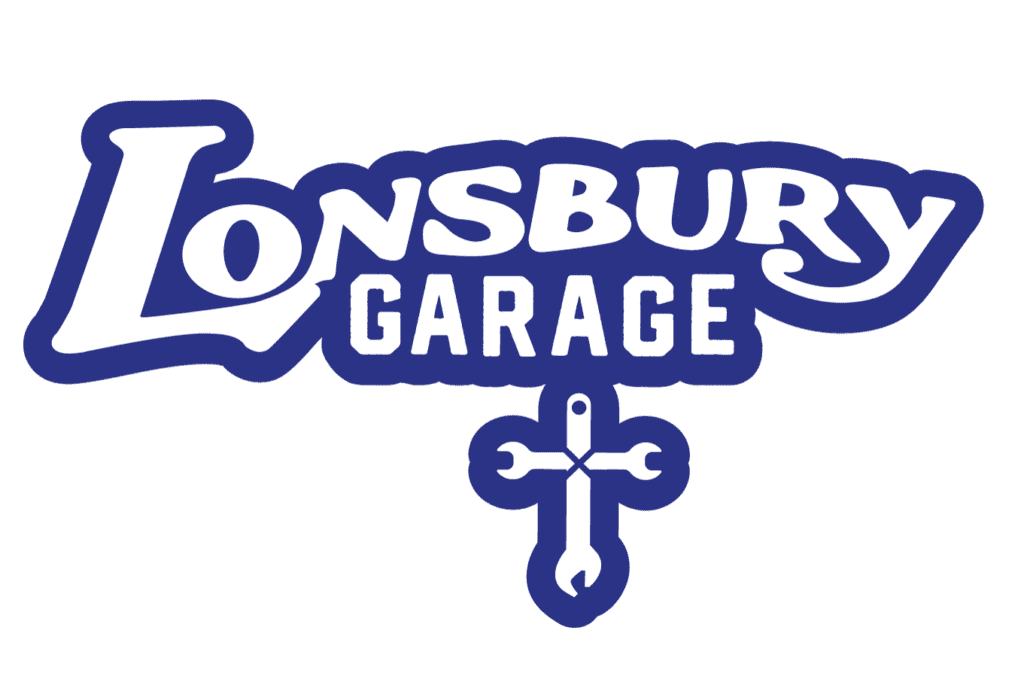 Lonsbury Garage
Win FREE Oil Changes For
3 Years
Family owned and operated
Offers and Promotions
July Specials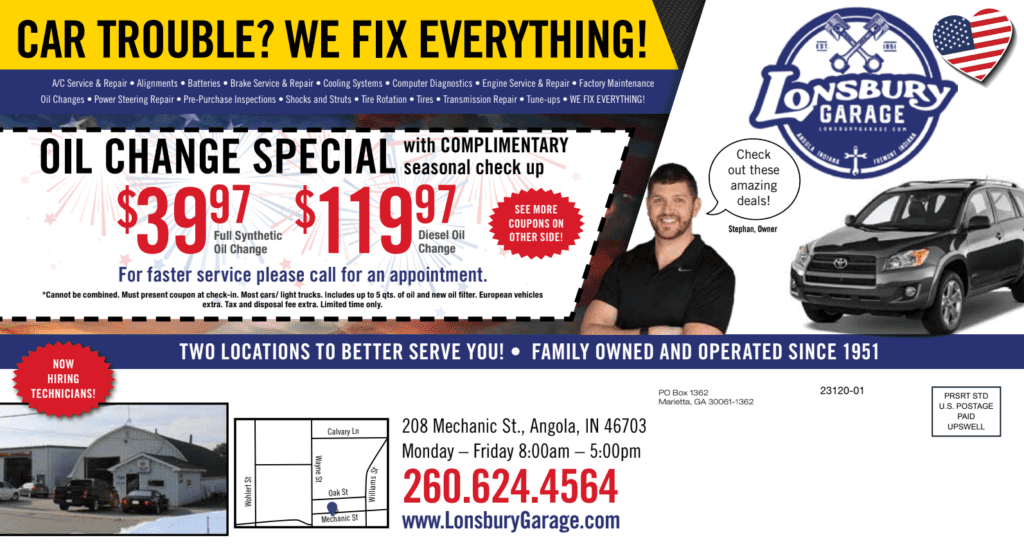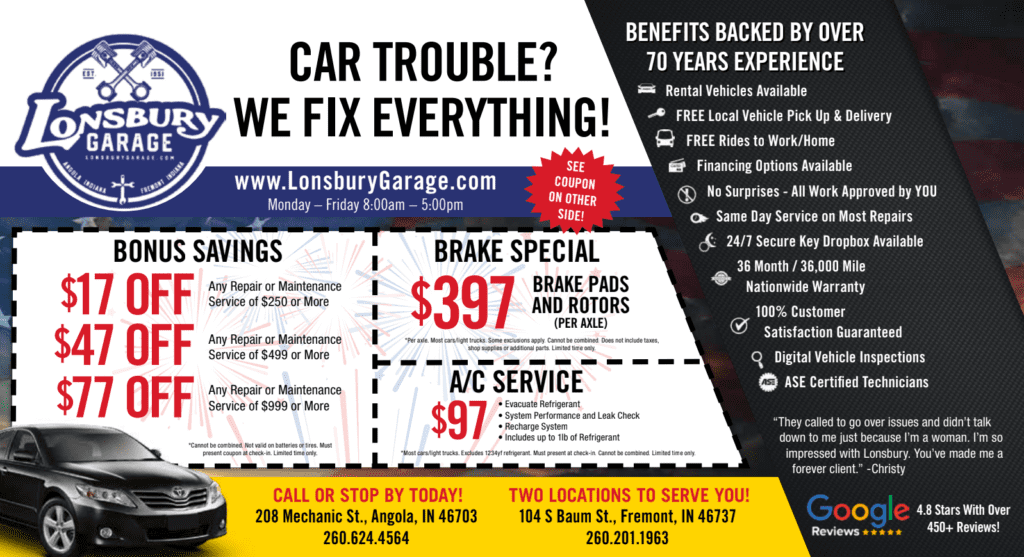 Crazy Confident Warranty
3 Year 36,000 Mile Warranty
We stand behind the quality of our work and the parts we use. That's why we proudly offer the best warranty in town – a comprehensive 3-year, 36,000-mile warranty. We believe in the longevity and reliability of our repairs, and this warranty is a testament to that belief. If you experience any issues with the work we have done on your vehicle within the warranty period, we will take care of it promptly and at no additional cost to you. Our commitment to your satisfaction extends beyond the initial repair, providing you with peace of mind and confidence in our services. With Lonsbury Garage's 3-year, 36,000-mile warranty, you can trust that we are dedicated to delivering lasting and dependable results, ensuring your vehicle stays in top-notch condition for years to come.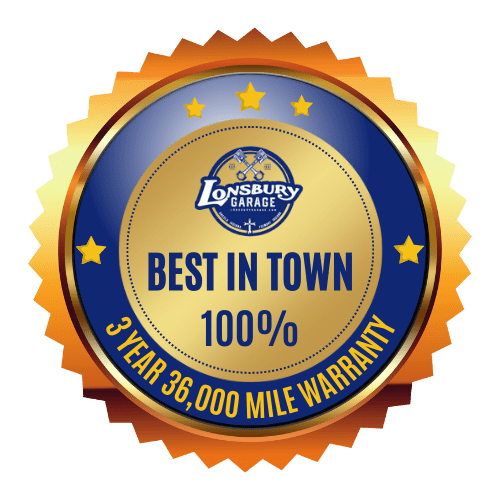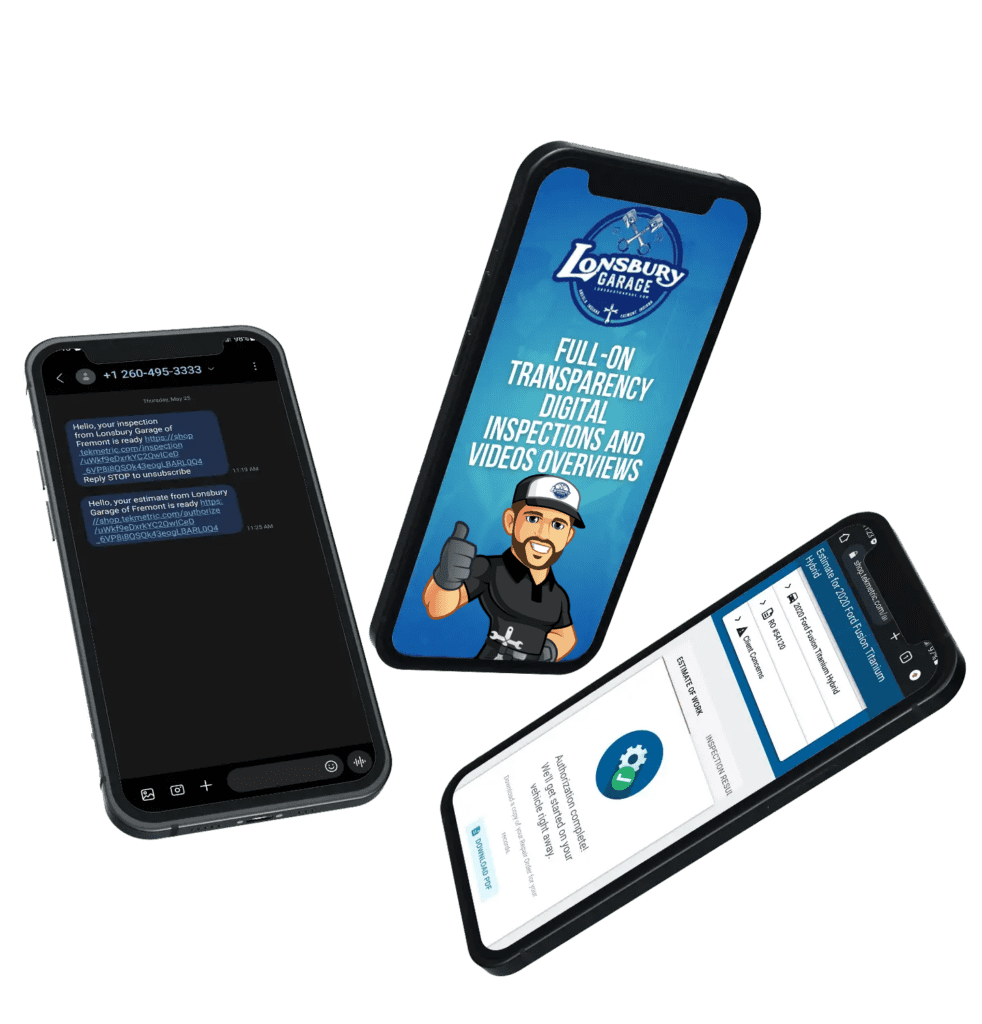 Full Transparency
360 Digital + Video Inspections
At Lonsbury Garage, we believe in transparency and ensuring our customers have full confidence in our repair process. That's why we offer our innovative 360 View Digital and Video Inspection service. With this cutting-edge technology, we go the extra mile to provide a comprehensive visual overview of your vehicle's condition. Our skilled technicians capture high-quality videos and photos, documenting every aspect of the inspection. We then send you a personalized link that allows you to view the inspection report, complete with the videos and photos, right from the comfort of your own device. This not only gives you a clear understanding of the repairs needed but also builds trust in our process and expertise. With Lonsbury's 360 View Digital and Video Inspection, you can have peace of mind knowing that your vehicle is in capable hands.
Welcome To
Car Auto Repair.
Expert car care for safe and smooth rides. Choose us, we'll exceed expectations!
3 year 36,000 mile warranty
Best Auto Repair Shop in Town
The Lonsbury Garage Auto Repair Team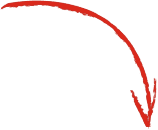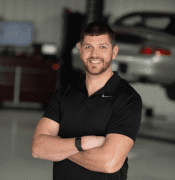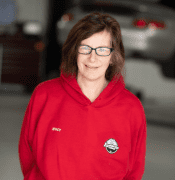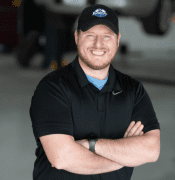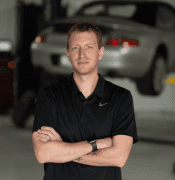 Eric Miller
Service Advisor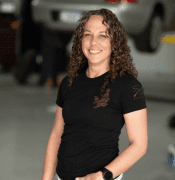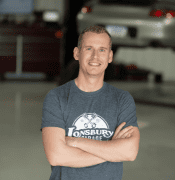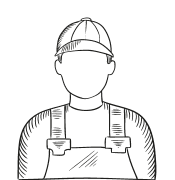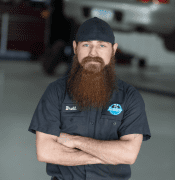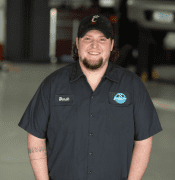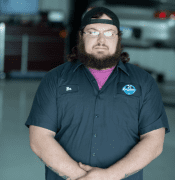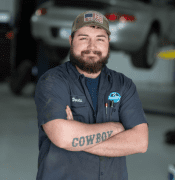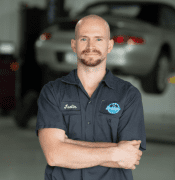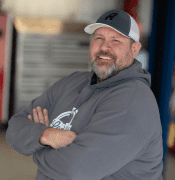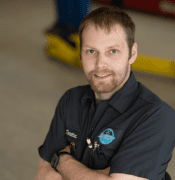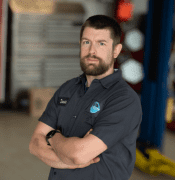 David Eldridge
Service Advisor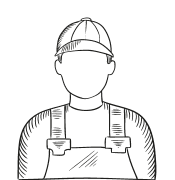 John Doe
WordPress Developer
Enter member description here which describes the position of member in company
Reliable vehicle care for safe, smooth rides. Choose us!
See Why our Customers Love us
Very friendly and professional, made time in 30 minutes to do engine leak inspection for me Thoroughly and expertly explained what is best for my Audi.
This place is awesome!!! They care about you and your vehicle, and they do the job right without charging like crazy!! Love this shop!!!! They def know what they're doing!!
The people were very friendly. They got my car in and done in a timely fashion. They also, gave me a detailed report about what they did and what could be done.
Angola→ Mon – Fri: 8:00 AM – 5:00 PM. 
Fremont→  Mon – Fri: 7:00 AM – 4:00 PM
208 Mechanic
Street Angola, IN 46703.
104 South Baum
Street Fremont, IN 46737
Looking For a Place you can Trust to Keep your Vehicles Rolling. Book a Service
We Service and Repair the Most Popular Brands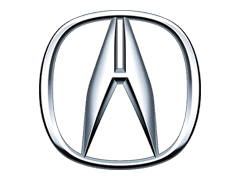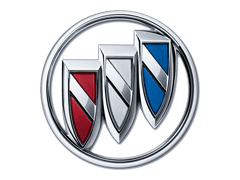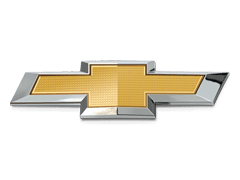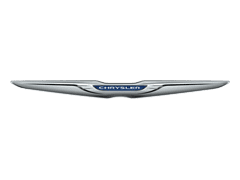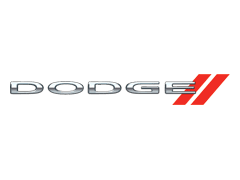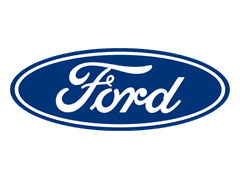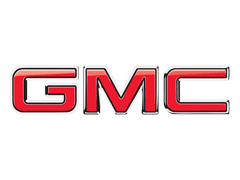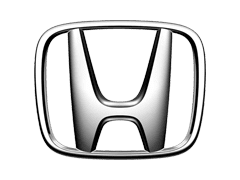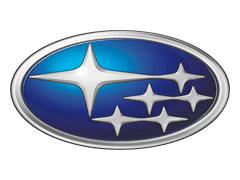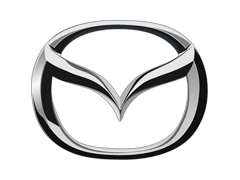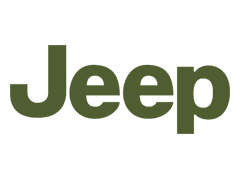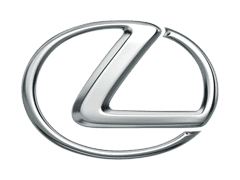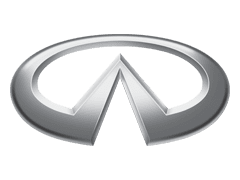 Do it in just 3 simple steps
A Consumer's Guide to Automotive Repair.
Instant Online Quotes from Reputable Garages Close to you
You visit the garage and pay the garage directly for the work
Finally, you'll drive away with our worry-free lifetime warranty
Welcome to Lonsbury Garage! Your go-to destination for reliable auto care. Our family-owned, ASE-certified center provides high-quality repairs for domestic and foreign vehicles, all at a fair price. With cutting-edge diagnostic equipment, we ensure your vehicle is serviced correctly and with quality replacement parts. Contact us at (260) 665-5165 or stop by today – your car will thank you!